Leyre Catalán Ros
Ingeniaria
Text written in Basque and translated automatically by
Elia
without any subsequent editing.
SEE ORIGINAL
"It's exciting to get something that no one's ever done before."
2022/01/07 Galarraga Aiestaran, Ana - Elhuyar Zientzia Iturria: Elhuyar aldizkaria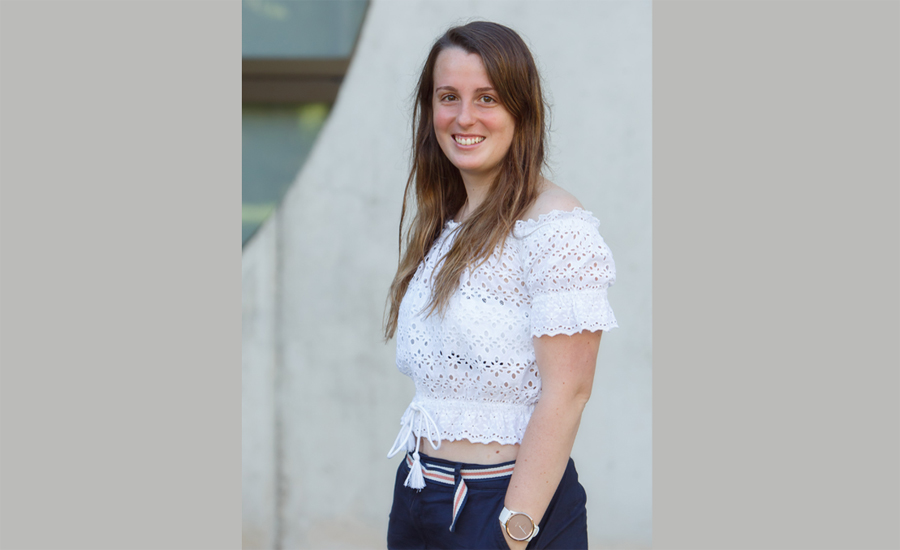 Ed. Leyre Catalan Ros. UPNA
The engineer Leyre Catálan Ros received the award from the International Thermoelectric Society for his work on the thesis on the system of obtaining electricity from volcanic activity. It was in 2020 and now, once the thesis has been concluded, it continues to work on it at the Public University of Navarra.
He is convinced that this is his path, even if it did not occur as a child: "I had no idea what I wanted to study, I wanted to be of everything: hairdresser, car racing guide..." He also studied piano and had many hobbies, including technology. So at the university, he decided to study industrial engineering, because then he has many branches.
During his stay he met the volcano energy project, which he "fell in love". "Above all, I was drawn to the fact that the use of this energy does not harm the environment, which I very much welcome." With Erasmus, he traveled to Sweden, then to Australia, and upon returning from there, he decided to fall in love with the project and head down, although he had the opportunity to research in Australia for three years in another field.
"It was a sudden fall in love, and so I left everything. And now I realize that I hit hard. I have done the thesis so willingly that it has cost me nothing. And we've also seen it work. It's exciting to get something that nobody's ever done before, it's amazing."
Specifically, they create devices that convert the heat from volcanoes into electricity. To do this, they first work by computer: design, optimize... Then comes the workshop work and finally tests it in place. Catalan and his colleagues conducted tests in Teid and Timanfaya. "And you have to keep in mind that we played everything to a single option, because we had little funding for travel. So when we confirm that all that effort has been worth it, I felt super happy."
It wasn't easy. Moreover, the first prototype was damaged for a week due to the harsh conditions of the volcano. But then everything went well, and now it goes on.
Antarctica and theatre
I wish the next step would be in Antarctica. It's still not safe, but they intend to go there. "Right there is an island, Deception, with an active volcano. It has a form of horseshoe and is very significant from a scientific point of view. The fact is that we cannot monitor the volcanic activity, because the electricity needed by the appliances, in the north, is obtained by solar energy, and there, in a way, the day is not clear. The aim is therefore to equip the measuring devices with an electricity supply system appropriate to their conditions," he explained with passion. "If our technology works there, it can work on any volcano in the world."
Although research is living with passion, it also has room to work on another aspect: dissemination. It's one of the actors in the work "I want to be a scientist." This is a work aimed at the children's public, in which children have the opportunity to meet the scientists of the past and present, and Catalan embodies Hypatia, considered the first scientific woman.
"It's a very nice initiative, because we have the opportunity to talk to children and ask questions of all kinds. So we realize the wrong image of scientists. For example, we've been asked whether we investigate in a garage or whether we have family or friends ... I'm convinced that theater is very useful for you to know real models."
Although the work arose among his friends, on a totally voluntary basis, they now offer it, along with other activities, among the initiatives of the University of Costa Rica's Chair of Women, Science and Technology. He also participated in the competition "Thesis in three minutes" organized by the Iberus Campus in November 2021 and won. "Researching is important, but also socializing research," says Catalan. In both, I wish and success.
Leyre Catalan Ros
Leyre Catalan Ros was born in 1993, in Barañáin. He completed the Degree in Industrial Technology Engineering and the Master in Industrial Engineering at the UPNA. Among them, he held a master's degree in Energy Systems in Högskolan i Gävl, Sweden. He has done his thesis at the UPNA with stays in Tenerife and at the University of Cardiff. He was also president of the Association for the Promotion of Renewable Energy in Navarre (APERNA, linked to the UPNA Renewable Energy Chair) and member of the Smart Cities Institute (ISC). He is also an actor in the work "I want to be a scientist" of the UPNA.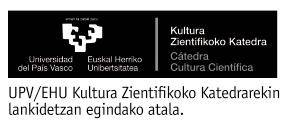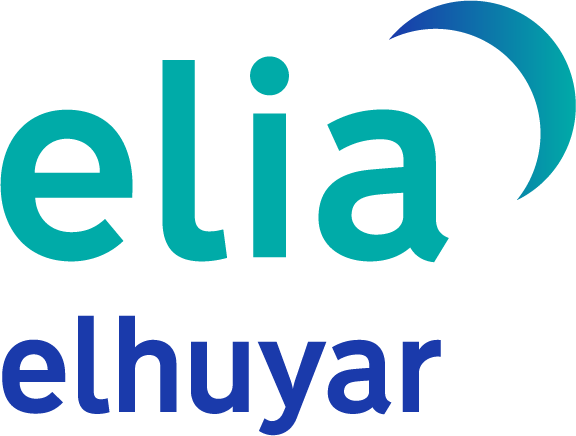 eu es fr en ca gl
Gai honi buruzko eduki gehiago
Elhuyarrek garatutako teknologia