Text written in Basque and translated automatically by
Elia
without any subsequent editing.
SEE ORIGINAL
Internet: the largest market
1999/07/18 Kortabarria Olabarria, Beñardo - Elhuyar Zientzia
As those who know say, if you're going to look for something to the London Harrod's and it's not there, until it's found, vendors put the whole planet upside down. One knows where and how they are going to look, but it is possible that they enter the giant Internet network, where there is everything. Undoubtedly, the entrance to the largest shopping area in the world is on the computer itself.
On the occasion of the holidays, and although many people have no other goal than to escape from the computer, the cyber purchase can also be done with tranquility. In fact, access to purchase on the Internet can be like approaching many countries in the world. Yes, you have to take it with humor and patience.
The space in fashion
People who can't decide where to go on vacation can get a lot of ideas from the Internet, maybe not for this year, but for the future. For example, and without going any further, how about going to the Moon or Mars? If you wish, do not hesitate to enter the Moon Shop pages (www.moonshop.com), as they can purchase land from the Moon, Mars or Venus. At a good price, eye! 1,800 football fields with an area of 2,400 pesetas plus 179 pesetas for paperwork.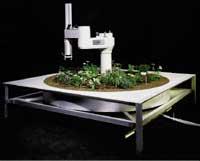 Placed on the Moon, the ATH (Unknown Steering Object) will not hurt you, you can buy it at www.ufodetector.com for 3.900 pesetas. Although the Martian landscape seems more beautiful to you, there is no problem, you can buy their land at a similar price. The only problem is the same trip, since until July 15, 2018 could not be carried out on demand, and not very cheap: 300 million pesetas per person. The trip is organized by the agency Manned Missions to Mars (www.androipubs.com).
If that of Mars seems a little more money, you can buy paradise on Earth because you can buy the land of the island of Maui. Yes, you can buy up to 254 square centimeters for 2,400 pesetas. With this price, anyone can purchase a small portion of paradise, even if only to plant flowers. The request can be made on the website of Aloha Mall.
And if you decide to go to the United States, how about? In theory well, but if not too much fida. As more and more European tourists come, the booths that teach insulting in Spanish, Italian, French and German have been put on sale, with the advantage of being Basque.
They are available on the Extra Curricular Learning website (www.excl.com).
Several trunks
It has taken advantage not only to travel, but also to do sport during the summer, to remove some kilos and gain some self-esteem. If you do not agree with it, you can buy a small tool that congratulates you on the Internet. Hanging from the shoulder and looking for the name "The Congratulator" (www.patback.com), the tool that will give you some congratulations on the back. 2,250 pesetas are enough to earn some self-esteem.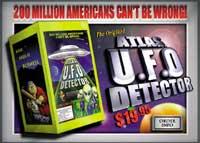 Sleeping has also been one of the most appreciated tasks of summer and, once accustomed, in September it costs to approach reality. Who has not come late to work after the holidays? They offer a special wake-up call to solve the problem at www.rudeawakening.com. With that you will wake up safely, unless you get up!
Summer and television also have a lot to see, as there are a lot of people who spend many hours watching the small screen. If you are alone, there are no problems, but if you are with another person and she wants to see another program and hide the command, what? You can also buy the TV command that applauds and pi-pi at www.fox.nstn.ca/~gfong.
And love and summer? Is there not a lot of couple in the hot summer days and nights? Lovers who cannot hide their inner joy now have the opportunity to explain it, sending the name of their beloved to space can be a very nice gift. For 4,500 pesetas, you can send the name of your beloved right now to 36,000 kilometers of Earth. The address is www.nameinspace.com.
Entertainment and reflection
Laziness makes summer also a good time for reflection. And one begins to reflect and asks himself, to see what has come to this world, to do the subject of his life, and concludes that nothing is a loser. There is no problem, because on the Internet you can join other losers. For this purpose, the International Association of Losers has put on sale the Manual of Losers at www.losers.club.com. The book is essential for these times when everything is successfully measured.
Summer may be boring, but don't worry, some of the traditional inventions are also available to deal with boredom of the Internet, such as knitting. The Carrasco sisters of Barcelona have kits to make point to all internet users on their web. You can visit us at www.puntobobobo.com.
These are just some of the curiosities that can be found and purchased on the Internet, some examples. You could also mention people who make chuletas during the summer for use in the September exams (www.rincondelvago.com), a robot that will help you to take care of the plants during your vacation (www.usc.edu/dept/garden), a website that will help you create a brotherhood for Holy Week (www.arrakis.es/ calder/cofrauxadía/cofradia.htm), and you will always carry the computer.
As you see, everything is on sale, but you can't trust. And it is that the Internet is one of the most important meeting points of the hikers, since they can realize totally anonymous sales. For example, more than a thousand drugs are sold on the Internet, without control or prescription, and often promise miracles but they do not serve at all. According to the U.S. organization Food an Drug Administration, 38 million Americans spend billions of pesetas every year on the purchase of useless drugs and treatments, especially on drugs against cancer, AIDS or osteoarthritis. In addition to in the field of drugs, in many other products trends are similar, and it is estimated that the number of frauds made through the Internet is growing considerably.
In view of the situation, consumer associations give advice to make purchases online:
Consult it before deciding. Do not miss the first impression of the offer.
If you have any doubts, request more information to the commercial. If it is to trust, it makes no objection.
Buy in companies that can be trusted.
If you have any doubts, check before buying it if the company is registered or not.
That the web design does not deceive you, clothing does not mean that the body is clean.
Do not heed the offers that arrive by email, especially if you have not requested them.
Don't download computer programs from websites you don't know well.
Be careful with the personal information you provide.
Do not give money to participate in contests.
Be careful with businesses that promise you immediate benefits.
If you need to rent your trips online, make a price contrast with the travel agencies of your environment and read the small letter.
Finally, before giving the credit card number or checking account, check the entire previous list and think twice.
Published in 7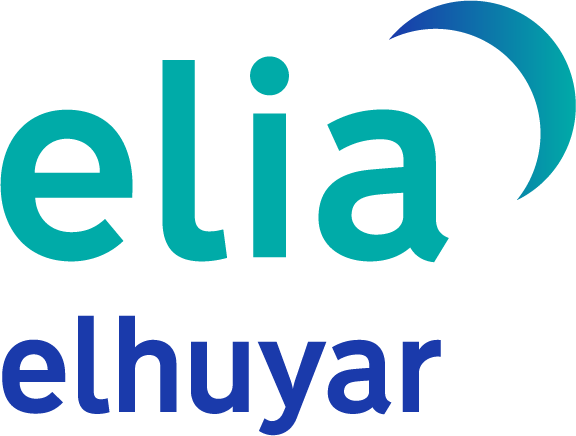 eu es fr en ca gl
Gai honi buruzko eduki gehiago
Elhuyarrek garatutako teknologia