Itziar Irakulis Loitxate
Ingeniari geomatikoa
Text written in Basque and translated automatically by
Elia
without any subsequent editing.
SEE ORIGINAL
"The best thing is I'm always learning new things."
2021/09/03 Galarraga Aiestaran, Ana - Elhuyar Zientzia Iturria: Elhuyar aldizkaria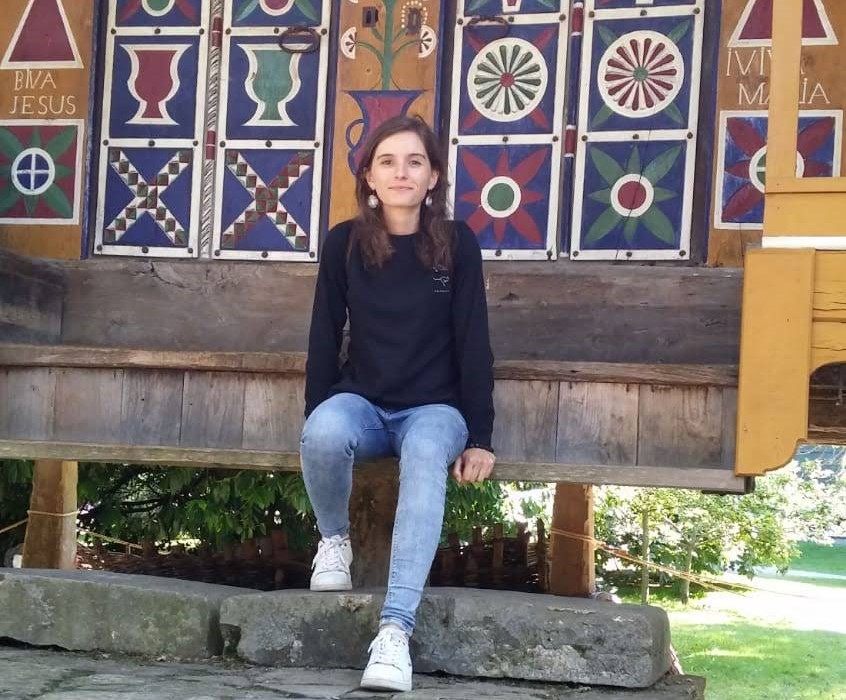 Ed. Itziar Irakulis Loitxate
Itziar Irakulis Loitxate was born in a village in Etxano and has always been surrounded by nature. Thus, it has had the opportunity to observe, experience and satiate curiosity, and the locals have also encouraged research. The school also liked the sciences. As for the choice of university studies, he had many doubts, since almost all the courses he liked.
"I found it very difficult to choose. My trend was natural sciences, but it was also good in technical drawing, mathematics and physics, so I was attracted to engineering. I finally found the degree in engineering in geomatics and topography. It has one part of the natural sciences (geology, meteorology, geomorphology...) and another part of engineering (mathematics, physics, technical drawing...) as well as space exploration (satellites, etc.). ). I thought I opened a lot of doors and decided to go around," Irakulis said.
It recognizes that it was a good decision: "The best of this path I've chosen is that I'm always learning new things, and in science in general it's like this. Now I'm in observation of the Earth, using satellites, and as you can see almost everything through satellites, it gives me the opportunity to see and learn about many fields. That's the best thing about research: you put it into one thing, but you also learn many more at once."
His thesis focuses on the detection of greenhouse gases by satellite, especially methane, in high definition. In the opinion of Irakulis, the concern for the climate emergency is now greater than when it started. So there were only four groups worldwide. A team from Harvard, JPL (NASA), Environmental Defense Fund and others. "We work together, but in this there are so few people, everything is to be done. In fact, research is going well, but the truth is that the emissions we're seeing are huge. Most of them occur in the extraction of fossil fuels, and it's surprising how they don't fix them, because emissions are huge."
Facing the climate emergency
According to Irakulis, these emissions have not been taken into account so far, they have been neglected. "There is still a lot of work to be done. My first article, recently published in Science Advance, deals with emissions from the U.S. Peran Basin. This basin is home to the main oil and gas extractions in the U.S. And high-definition satellites have been used to see where the emissions come from and detect a lot."
Apart from scientific results, he likes the research world, although he has had special times. In fact, he started his PhD last year at the Polytechnic University of Valencia and soon afterwards the pandemic appeared. Therefore, he has not yet been able to know the normal life of the researcher, but despite his work and his relationship with his colleagues, he is happy. "Before taking the master's degree, I worked in a company, in cartography, and I had the opportunity to stay there, but I find it much more attractive to research. In addition, I feel that I can do something to deal with the climate emergency and that satisfies me very much."
He concluded by pointing out that his group is balanced in gender, but that in other groups men predominate significantly. "It seems that satellites are man-made. In my opinion, however, it would be more enriching if there were more women; I think the vision would be more complete."
Itziar Irakulis Loitxate
Born in Amorebieta-Etxano in 1996. After undertaking the degree of Engineering in Geomatics and Topography at the UPV/EHU, he attended the Master's degree in Remote Sensing at the University of Valencia. Since 2020, he has been conducting a PhD at the Polytechnic University of Valencia, within the group LARS Lur and Teledetection of the Atmosphere.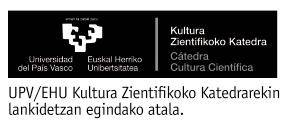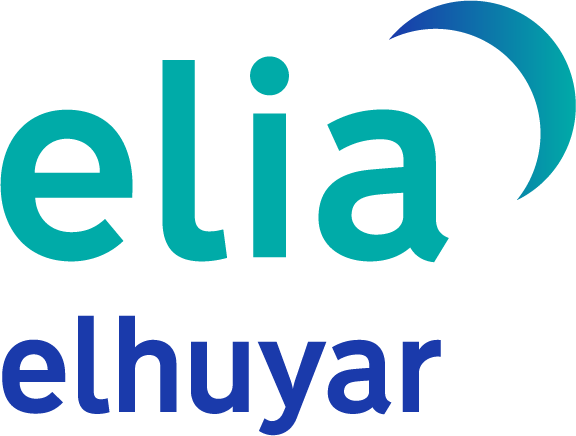 eu es fr en ca gl
Gai honi buruzko eduki gehiago
Elhuyarrek garatutako teknologia